Social networking bookmark links
Share articles you like with social network bookmark links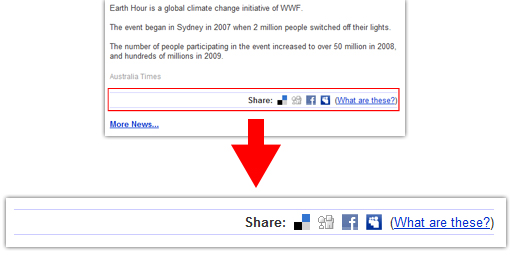 Every news story on the Australia Times website has links located at the bottom of each page that enable you to share content on various social bookmarking websites.
If you come across an article you find interesting, and want to share it with other people, simply click one of the links.
All the social networking websites are free to use, but require you to register.